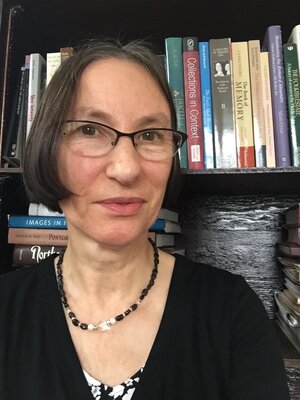 Paula Carns is the Head of the Literatures and Languages Library and Associate Professor, University Library.
What is the focus of your current research?
My research focuses on thirteenth- and fourteenth-century Northern European art and literature, mainly in France, England and the Netherlands. Topics include the intersection of art and literature; the role of courtly motifs in prayerbooks and domestic objects; and the impact of oral and manuscript culture on production and reception of art.
What classes do you teach? 
IS 572A (Medieval Manuscripts & Early Modern Books)