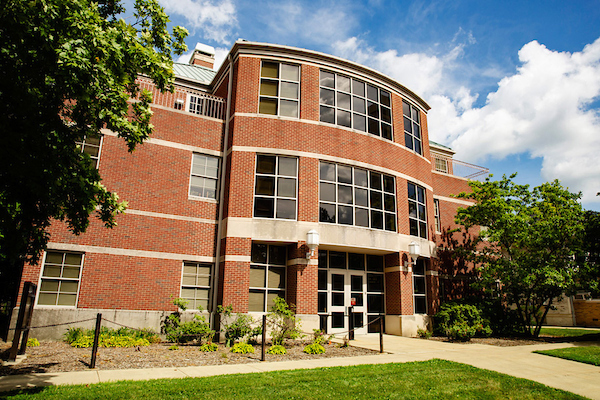 The European Union Center offers an interdisciplinary graduate minor for students interested in pursuing area studies along with their primary field. Graduate minors are excellent ways to develop focused familiarity/competence with a particular topic in complement with what a student is learning in their main degree program. The graduate minor caters to a variety of students from a variety of programs, including:
PhD programs in a number of departments
Professional schools, such as law, business, and education
Professional degree programs, such as urban and regional planning
Interested students should first speak with an academic advisor in their home department or degree-granting school to confirm eligibility for the Graduate Minor in EU Studies. Eligible applicants should then meet with the EU Center's Academic Programs Coordinator (send an email to eucenter@illinois.edu), and prepare to:
Students who select European Union Studies as a graduate minor must secure approval from the EU
| | |
| --- | --- |
| Required Courses | Required Hours |
| EURO 501 and EURO 502 | 8 |
| Courses from the EUC's list of suggested departments and courses.  Coursework must be from two departments.  Also see the EUC's list of affiliate faculty. | 8 |
| Language Requirement: students demonstrate the equivalent of two years of college-level study of a language of the European Union other than English, to support development of a technical vocabulary in fields such as business, law, and agriculture. | 0 |
| Total Hours | 16 |
Other requirements:
Regular attendance at the EU Brown Bag series and other events sponsored by the European Union Center (Calendar).
MA in EU Studies students are not permitted to pursue a graduate minor in EU Studies. However, several other graduate minors on campus may be of interest to MAEUS students: Balkan Studies, Global Studies, and Russian, East European, and Eurasian Studies, among others. A complete list of graduate minors can be found here. A graduate minor is not a requirement for the MAEUS degree program.
Further questions can be directed to eucenter@illinois.edu.