Welcome to Europe at Illinois!
European Union Center Events
Block Reference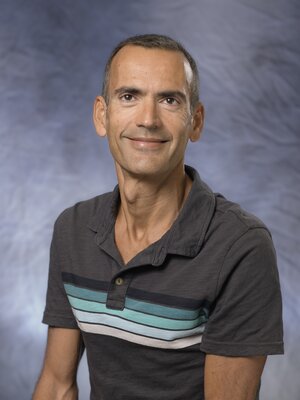 Eduardo Ledesma
Eduardo Ledesma is an Associate Professor in the Department of Spanish and Portuguese at the University of Illinois at Urbana-Champaign. What is the focus of your current work and/or subject of your current research? I study contemporary cinema and media through a transatlantic / transnational perspective, examining the flows of films, filmmakers and formal influences between Spain, Latin America and Latinx USA. In a current disability studies project I am studying work by blind and visually impaired filmmakers to define their shared style in terms of form and content.....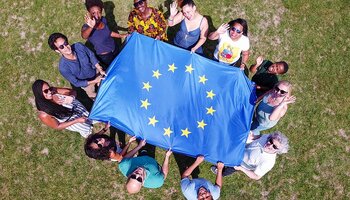 EURO 418: Language & Minorities in Europe
Survey of regional and immigrant minority language use, policies, and planning across Europe. Focus on political and social issues, such as language regimes, education, loss, and maintenance. Two immigrant languages, Turkish and Arabic/Berber, and four indigenous language families: Balto-Slavic with Estonian, Celtic, Romance with Basque, and Slavic with Hungarian. Taught in English.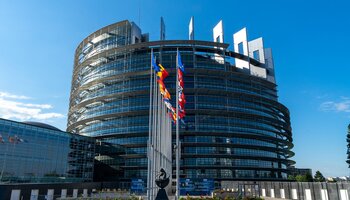 EURO 500: Dialogue on Europe
This graduate level seminar is a roundtable discussion exploring a variety of topics related to Europe, transatlantic relations, the European Union, and the peripheries. Students will have an opportunity to participate in regular conversations about current issues ranging from cultural policies, migration, economic policies, bureaucratic politics, labor, electoral processes, sports, popular culture, and other topics of high salience to Europe and the European Union.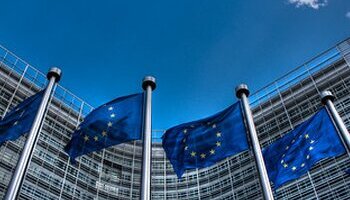 EURO 502: The EU in a Global Context
This course focuses on European Union history, politics, law, culture, and identity and will introduce students to the role of the EU in international affairs.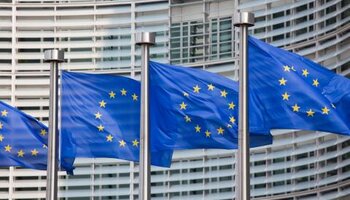 EURO 385: Politics of the European Union
Considers the history of the European Union and its current functions and operations. Focuses on the ongoing process of political and cultural integration.
EURO 501: EU Institutions and Governance
A graduate-level introduction to the European Union, its history, decision-making processes, legal framework and political and economic effects.