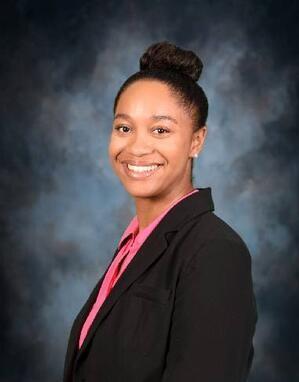 Francesca Robinson is a 2020 graduate of the MAEUS program. Her thesis focused on migrant integration in the European Union. Francesca was a 5-year BA/MA student and worked as a graduate research assistant for the EUC from 2019 to 2020.
In 1-2 sentences, can you tell us more about your MAEUS thesis topic?
For my thesis research, I used data from the Migrant Integration Policy Index and the European Commission, along with EU Member State policies, to determine the main causes of migrant integration.
Do you have any blog posts you are working on or would like to highlight?
Through various Europe-related courses, I have contributed blogs to the EUC and CEURO blogs, including a blog post on Brexit and one on the migrant crisis.
What is your favorite part of the MAEUS program?
My favorite part of the MAEUS program was having the opportunity to take a wide variety of classes from different departments and disciplines. This helped me to become a more well-rounded student and learn how to tackle an issue from many different angles.
Do you have a favorite class you have taken as part of the MAEUS program?
My favorite graduate class I've taken at Illinois is a EURO Special Topics Course with Prof. Judith Pintar entitled: "Global Infomatics Seminar: Narrative AI, Propaganda & Election Interference." This course was really special because we learned about the social, cultural, and political influences of propaganda and information technologies. We also created our own planet that was used to build a game that we played at the end of the semester to simulate spreading disinformation and propaganda using social media, diplomacy, and negotiation.
What are your hobbies outside of the program?
Outside of the program, I love to swim, hang out with my friends, watch Netflix, and try out different local restaurants!
Do you have anything else you would like to share?
I was lucky enough to do the 5 year BA/MA program, which means that last year I graduated with my Bachelor's in Global Studies and Spanish and this year I graduated with my Master's in European Union Studies. This program is very unique and allows you to seamlessly continue your education at U of I. I would encourage anyone coming into the MAEUS program to cherish your time here because it passes very quickly. Make sure you manage your time well, but also have fun! Go to local restaurants, spend time with friends, do a tea ceremony at the Japan House, go to a corn maze, hang out on the quad, etc.! Make sure you explore all of the opportunities that U of I and the MAEUS program have to offer!