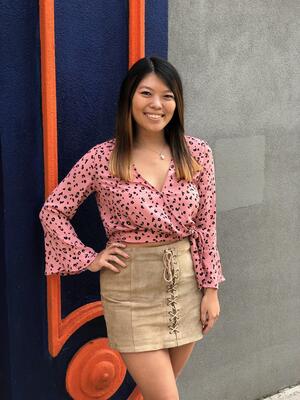 Genie is a 2019 MAEUS graduate. During her time as a student, she received a FLAS award for German study. She now works as a Staff Assistant for US Senator Tammy Duckworth (IL).
Please provide a brief overview of what you have done academically and/or professionally since graduating from the MAEUS program.
Since graduating from the MAEUS program, I have started working as a staff assistant for US Senator Tammy Duckworth.
How has the MAEUS program helped you in your current career?
The MAEUS program helped me in my current career by giving me the tools and resources to be ready for a professional career and by providing me with opportunities to explore different career paths.
Do you have any advice or suggestions for current students in the MAEUS program?
Take advantage of every opportunity you can and attend all the lectures/presentations you can. The information learned from those is invaluable and always interesting.
Do you have any additional thoughts you would like to share on the MAEUS program or your time at Illinois?
The joint class with KU Leuven was my favorite part of the MAEUS program. Getting to travel to Belgium over spring break was a great experience. Interacting with the KU Leuven students and getting their perspectives on EU topics was very interesting.