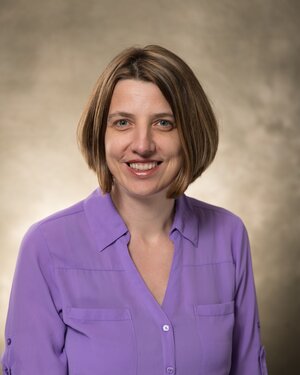 Stephanie Hilger is a Professor in Germanic Languages & Literatures as well as in Comparative and World Literature.
What is the focus of your current work and/or subject of your current research?
Research Areas: Medical/Health Humanities -- Eighteenth-Century European Studies I am currently completing work on my manuscript "Liminal Bodies: Hermaphrodites in the Eighteenth Century " and I have started editing a collection on Health Humanities and German Studies. My new research project focuses on physician-writers in the eighteenth century.
What classes do you teach? What are some of the topics of those classes?
CWL 241: Literature of Europe and the Americas, Part
IGCL 199: Doctors and Patients
CWL 581: Gendered Bodies in Literature and Medicine
GER 331: Introduction to German LiteratureGraduate seminar on Health Humanities (SP 22)
Do you have any recent awards, honors, or publications that you would like to highlight?
Courtesy Appointment in Department of Biomedical and Translational Sciences in the Carle Illinois College of Medicine."The Art of Medicine: A Public Square on Health and Medicine for the Illinois System"  (co-PI on Presidential Initiative Grant)2017 Medical Scholars Program Advisory Committee (UIUC) Outstanding Advisor of the Year.Bodies and Transitions in the Health Humanities: Intelligible States of Corporeality (2019)New Directions in Literature and Medicine Studies (2017)Gender and Genre: German Women Write the French Revolution  (2014)
What is a book (academic or non-academic, in or outside your field) that you think should be more widely read?
Londa Schiebinger, The Mind Has No Sex?: Women in the Origins of Modern Science