The European Union Center offers and encourages various immersive learning opportunities meant to enrich the academic experience of Illinois students.  Below you will find a few examples of recent offerings from the EUC and its affiliated faculty that bring the European Union directly into the university's learning environment.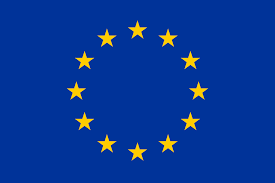 The Model European Union provides undergraduate students with an opportunity to learn about and simulate the inner workings of the European Union while attending conferences around the United States. These simulations are not only a great opportunity for students to learn about and catch up on current world issues, but they allow students to develop their research, debate, and public speaking skills. Further, students will be able to form valuable connections with students and faculty from other universities.
The Schuman Challenge is an annual foreign affairs competition that allows students to present and defend policy initiatives related to the transatlantic alliance to a panel of judges made up of diplomats, foreign policy experts, and reporters.  
The Conversation on Transatlanticism and Europe program (CEURO, 2017-2019) was a partnership between the European Union Center (EUC) at the University of Illinois and the Center for European Studies (CES) at KU Leuven.  It brought together students from the two Jean Monnet Centers of Excellence in a synchronous, virtually connected classroom that featured lectures delivered by professors on both sides of the Atlantic.  The program also offered a Spring School, where Illinois students visited their Leuven classmates and professors for a week in Belgium, and in return hosted their Leuven colleagues for a week in the United States.  The classes and spring school were enhanced by a number of related activities, including roundtables, workshops, a blog, and a co-authored ebook on Transatlantic relations.
The College of Liberal Arts and Sciences offers several short-term study abroad programs that take students on tours of various European sites led by EUC affiliated faculty.  In 2019-2020, these opportunities include: "Tourists and Migrants: a Tale of Two Italies", led by EUC director Emanuel Rota and Medieval Studies professor Eleonora Stoppino, which explores the role of migration in conceptions of Italian identity; "Crisis and Transformation: Athenians in Times of Change", led by Classics professor Maria Hadjipolycarpou, which explores questions of identity concerning the role of various women in Greek culture; and "The European Union and Governance in Vienna", led by Political Science professor Kostas Kourtikakis, combining classroom instruction on the campus of the Vienna University of Economics and Business with site visits to Austrian, EU and international institutions.  For more about these and other short study abroad programs, please visit the LAS International Programs website.
International Partners & Study Abroad
Many MAEUS students include study or internships in Europe, with time spent abroad ranging from two months to a year.
International Partners
In collaboration with the University's Illinois Abroad and Global Exchange, the EUC partners with several prestigious European universities to offer study abroad opportunities in EU and European Studies, which can be combined with language study, internships, and independent research. Erasmus Plus funding for study abroad may also be available with some of these universities.
Some of our partners include
Universities in Vienna and the Austria-Illinois Exchange Program
KU Leuven, Belgium's largest and oldest university, a 30 min train ride from Brussels
Paris, especially Paris-Diderot VII
University of Luxembourg
Summer Language Study
MAUES students have also pursued summer language study at a number of institutes in Europe, which include:
University of Lisbon, Portugal
Ankara University Turkish and Foreign Languages Applied Research Center, Turkey
Humboldt University, Germany
New Bulgarian University, Bulgaria
Programs in different countries and at different universities can be arranged, since the University of Illinois has institutional exchange agreements with a wide number of European universities. Students are encouraged to begin planning their study abroad experience as soon as possible, under the guidance of staff at the EUC and the Study Abroad Office.